8520
2000VA, output voltage up to 310VAC, output frequency ranging from 5-1200Hz, CE listed
---
The 8520 provides 1Ø AC power and is manufactured for simulating common grid faults, voltage dips, and other power abnormalities. Advanced mode adds the benefits of a sweep of voltage, frequencies, transients, and DC bias over the course of a single sequence or several different tests.
Safety Features: Safety Interlock, PLC Remote
Warranty: 5 Year Warranty
Dimensions (W x H x D): 16.92" x 3.46" x 19.96" (430 x 88 x 500 mm)
Weight: 33lbs (15KG)
High power density with reduced overall footprint.
14 pre-configured waveforms.
Output voltage up-to 310VAC and output frequency from 5 – 1200 Hz.
Enhance Your Power Source
Applications Consulting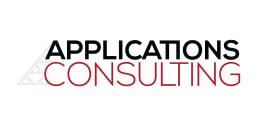 Digital, On-Site and Validation Consulting Options
---
With Applications consulting we can help you ensure your company is meeting industry standard testing requirements while minimizing risks for your employees in the lab and on the production line. Our applications engineers will help you in your electrical safety testing. With our customized approach, we'll ensure that your safe workstation conforms to OSHA requirements, educate your operators and work with you to validate your test system.
View Product